Research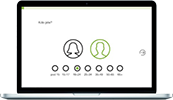 Quantitative Research
Kvalikvant is an integrated online interviewing platform.
We have 35 000 registered members in our panel. We interview representative samples but also very specific samples: multimillionaires, prisoners, or fashion bloggers. Innovative questionnaire design allows for combination of robust quantitative measures with insightful qualitative approach: interactive questioning and the use of projective techniques.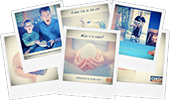 QUALITATIVE RESEARCH
We blend in-depth qualitative research expertise with our fluency in advertising planning, media and design. We go beyond the surface of simple "likes and dislikes" by employing a wide ranging set of qualitative techniques.
We have designed an AdCept research as a creative way to scope with consumers where a brand could go in terms of positioning and communication.

Social Network Analysis
We track human connections on Facebook, Twitter, inside online communities or within companies to find the right people, influencers of the client's category, ambassadors or community connectors.
FANZOOM A research tool observing what people on Facebook are interested in. Deriving from Facebook users' real behavior Fanzoom generates a detailed and robust interest profile of your audience.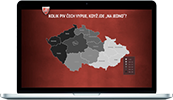 RESEARCH FOR BRAND COMMUNICATION
We know how to maximize the value of research for a brand within PR strategy by combining research expertise with a wide-ranging media knowledge.
We work closely with clients and agencies on quantitative research designed to provide engaging learning and content for journalists and their readers. Using the data as compelling content we create long-term distinct projects to support the brand of our clients: Fashion report for Zoot, Wealth Report for J&T Bank or Hospodografie for Budějovický Budvar.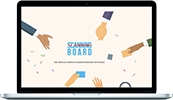 Scanning Board
Scanningboard is a simple yet powerful tool designed to obtain fast feedback from clients and employees on communication: direct mail, e-mails and its subjects, sms, POS or content aimed at Facebook. We are proud that Scanning board has been used successfully by clients such as ČSOB, T-mobile or AirBank.
The key advantages include: Speed and simplicity of use (clients work with sets of pre-defined questions) Automatic graphic results (including the visualization of open ended responses in a wordcloud). Direct comparison of different versions of communication. Benchmarks for key measures (Engagement, Comprehension, Call to Action).
---
Insights

Co-Creation
We design co-creation projects to incorporate clients, creative consumers and other stakeholders in the construction of products, services and of communication.
We organize workshops with creative consumers. We recruit the consumers focusing on their ability for creative ideation and conceptualization (we use specific screener for "divergent intelligence and creativity"). We also focus on the affinity of the creative consumers to brands and categories – for example, when we have conducted a cocreation project on a new brand of coffee we have worked with creative coffee lovers. The output of cocreation consists of fresh and original innovation and communication concepts.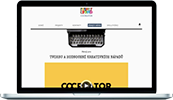 Crowdsourcing
We believe that great and unique idea can come from anywhere. Why to rely on a few when you can ask thousands?
Cocreator is a simple tool enabling the generation of hundreds of ideas, while at the same time (through the employment of unique algorithms) letting consumers to evaluate the ideas and select the best ones just in one step.

ONLINE COMMUNITIES AND PANELS
Our Brand Communities are moderated and interactive online communities of consumers collaborating with an organization or brand over time.
We run Consumer Boards as panels of consumers from different segments and interest groups: young people, pet owners or employees within organization. Youboard is our panel of young people whom we approach in unique and engaging way, while Psi a kočky jedna radost is our panel of pet owners centered around their pets.
---
Strategy

Strategy
Working collaboratively with our clients, agencies and consumers we have produced winning and actionable brand, communication and innovation strategies for some of the key brands and companies on the Czech market (Budvar, Poštovní spořitelna, Krušovice, Fidorka, Figaro or Amundsen).
We believe that the workshops are more actionable when led by senior practitioners. The strategy workshops are designed and led by Jaroslav Cír.

Semiotics
is the study of the meanings hidden in cultural signs, symbols and stories.
In order to to offer developmental platforms for advancing brands we semiotically examine materials such as ads, packs, products, communications, magazines, newspapers TV, movies and socio-political discourse. Our flexible and creative approach to semiotics and cultural theory therefore means that clients are presented with a detailed and inspirational set of outputs (we have inspired brands such as Král Sýrů, Fidorka, Starobrno, Jablotron, Kolonáda or Česká Spořitelna).